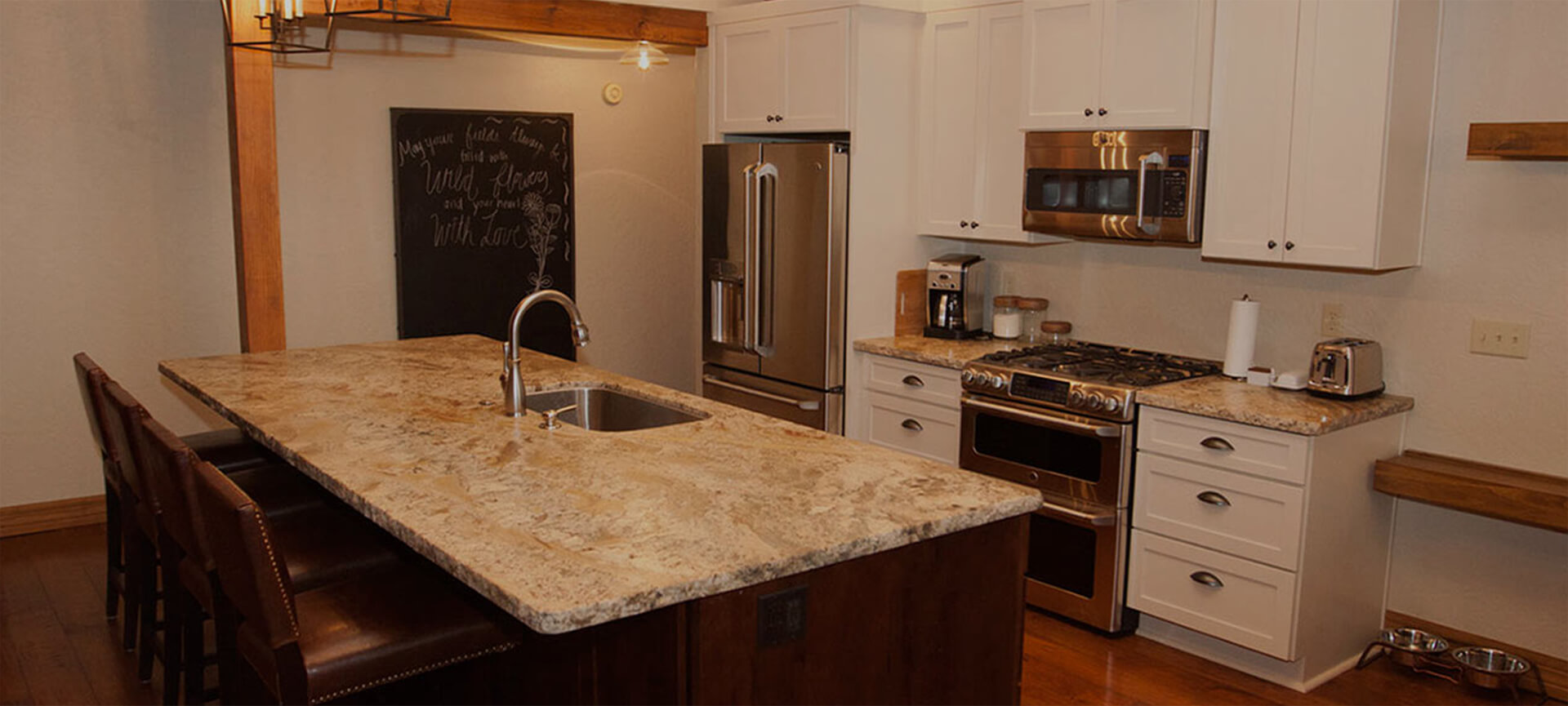 Quality
We Use Quality Materials For Our Projects to Provide Lasting Durability and Beauty.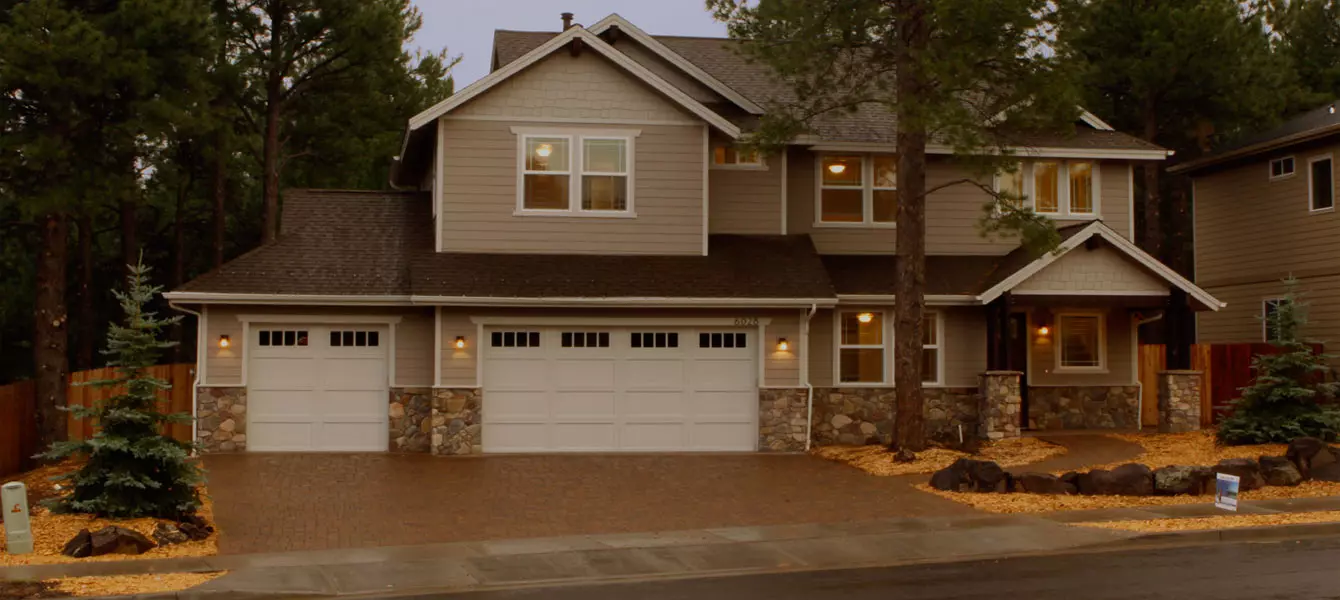 Craftsmanship
We Have The Skills and Attention to Detail to Make Your Project
Stand Out Above The Rest.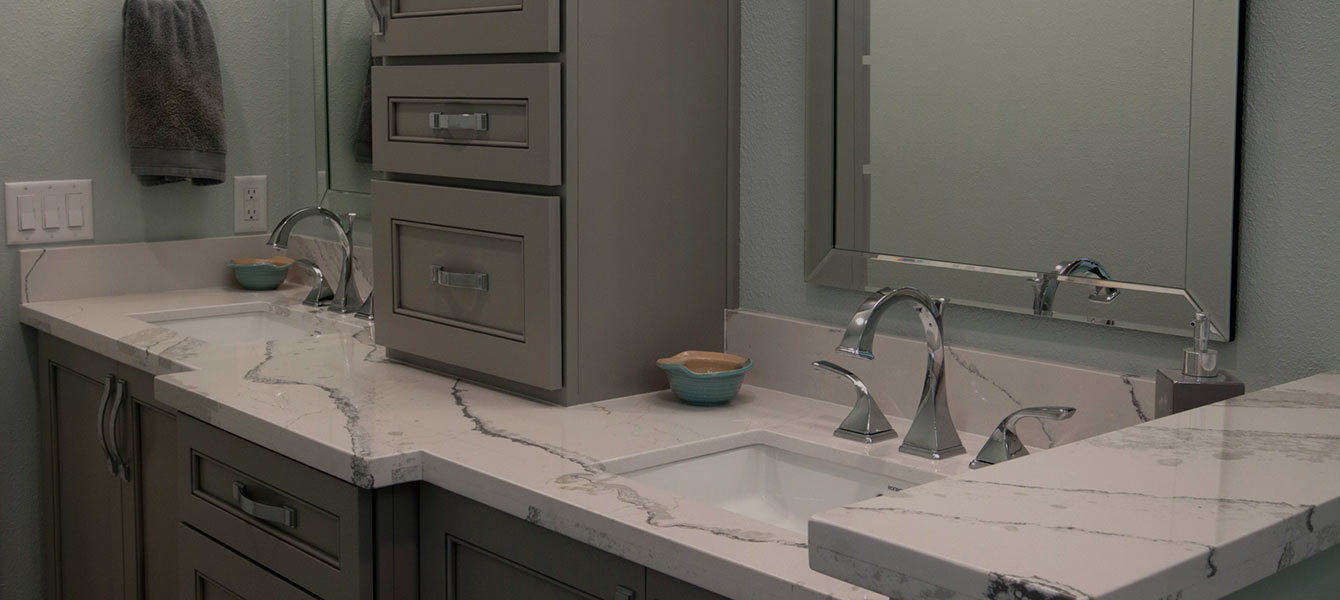 Customer Service
We Strive to Exceed Your Expectation and Provide Excellent Service
From Beginning to End.

We take pride in building new commercial and residential structures from the ground up.

We can convert your tired old space into something new and exciting: kitchens, bathrooms, whole house renovations, retail space, and more.

We have expert staff that can efficiently take care of all your commercial and residential property maintenance needs.

We provide and install cabinets, doors, windows, skylights, decks, siding, trim, rough framing, and finish carpentry.
B3 Construction has been providing commercial and residential construction services in Flagstaff and all of Northern Arizona since 2009.
We provide and install the following products:
Anderson, AZEK, CertainTeed, James Hardie, Jeld-Wen, LP Products, Masonite, MI, Milgard, Moisture Shield, Pella, Simpson, Therma-Tru, Trex, Velux, and more…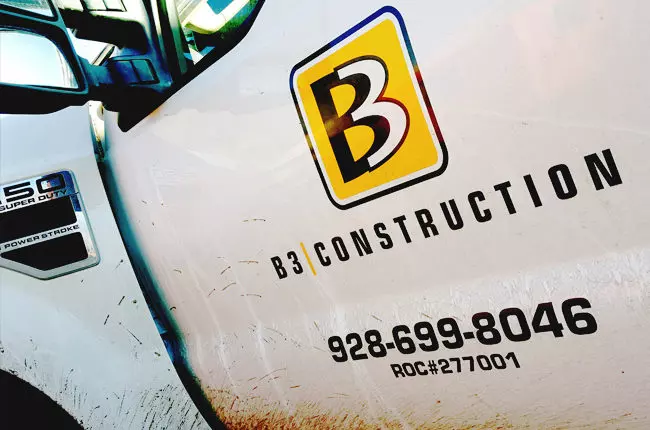 May I say that this of the last 3 building experiences was by far the best my wife and I have designed for Bob and his crews at B3 to build for us. Bob and Jake always had the answer for us even when I thought I knew what the answer was during the process. We shopped with 4 other builders prior to selecting B3 and I am very proud of our decision. There were some areas that I overlooked but Bob acted accordingly with the correct decision and action. I must admit I was a bit skeptical at the beginning when rainy weather started to slow us down but somehow he and his team caught up even with the record breaking snowfall of the winter of 22-23. As a property owner purchased before hiring B3 Bob helped us like no other Contractor would do by staying on our budget as that was the original plan for this new home build. His employees are among the best Craftsmen I've come across ever. Every time I asked of something, Bob or his crew were there to help me regardless of the task. I would recommend reaching out to me via this site if you have any questions with regards to Bob Harris and his magical company to bring your dream alive. Garry A. Flagstaff Az.
Bob and his team, Jake the project manager, and Donnie the lead carpenter were totally professional. From Bob's measurements and fair pricing of labor for the installation of our replacement windows to the crew's attention to detail and protection of our townhouse's interior during the installation to Donnie returning to adjust the position of our blinds, B3 was a pleasure to work with. I recommend them for window replacements and contracted B3 through HOMCO, where we purchased our Milgard windows.
Let me start off by saying Bob and his team have gone above and beyond helping me out with my remodel. There have been several delays that are out of our control, and he has been gracious and helpful throughout the entire process. He has really helped take the nervousness out of the process, and make sure things get done. He also has great attention to detail. I would recommend Bob and his team to anyone without having to worry about their trustworthiness or ability for quality work. 5/5 recommend. I hope to have other projects done by them in the future.
B3 Construction installed new windows in our home, 17 to be exact. Each required removal of existing trim and window, installation of the new window including new weatherproofing, reinstallation of the trim, paint touchup, and cleanup. The price quoted was fair and Bob stuck to it, even when the installation took longer than expected due to weather and a little bit of Murphy's Law along the way. I'd recommend B3 to anyone interested in fair, honest, quality work. And I'd use B3 again.
Grace Ellis and Shannon Wells
Thanks to Bob, Jake and the B3 construction team for helping make our dream garage conversion a reality. They seamlessly advanced through each stage of the process from designing, planning, demolition, building and finishing providing us exactly what we wanted on time and within budget- and during a pandemic! What was an awkward family room and junky garage is now a stunning modern apartment that is a successful Airbnb. Working with the team was a joy- they were always professional, efficient, creative, communicative, patient and willing to make changes as we progressed through the project. We couldn't be happier and would highly recommend Bob and his team.
Bob, Anthony, and Tony replaced 11 windows in our home and we couldn't be happier. We purchased the windows from HomCo then had Bob and his crew install them. They were responsive, provided quality work in difficult weather, and courteous of our home and my kids. Competitive pricing. I would recommend them without hesitation.
B3 Construction owner Bob Harris and his crew were awesome. Bob installed all new windows in our Flagstaff home. He was prompt with his quote and aggressive in his pricing. He was also very helpful with his recommendation for the type of window to install. The crew were professional, very careful about protecting the inside of the house and cleaning up at the end of each day. The windows look great and are very happy with our windows and the installation.
Bob Harris, CEO is a hands-on leader. Jake onsite chief was completely engaged in project. There was one issue, cell phone call brought Jake back in short order. Problem solved. All workers on time, professional and pleasant. We recommend B3 Construction without reservation.